---
WELCOME TO THE SCHOOL'S WEBSITE
---
PROGRESS REPORT JANUARY 2016
Click on "Newsletters" on the side of the page to read this.
---
PROGRESS REPORT NOVEMBER 2015
A very generous donation from Jenny Money of Lewes has enabled a great step to be taken towards the next phase in the development of the school. The photo shows that the money has enabled the partial completion of the second storey of the new block.
Click on 'Newsletters' on the left for a transcript of the letter of thanks from the school which also outlines what needs to to be done to complete this phase of the development.
Click on 'Gallery' on the left and scroll down to 2015 to see other photos of the work in progress.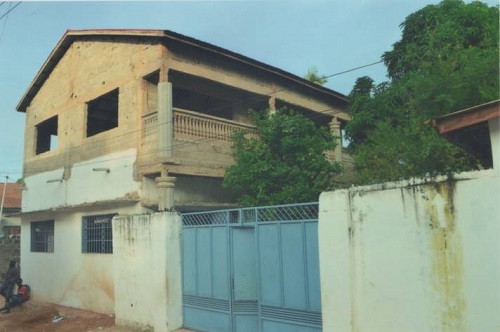 The partially completed second story seen from outside the school gates.
---
SELECT:-
The School's Mission Statement.
The School's Vision Statement.
Some of the school's supporters.